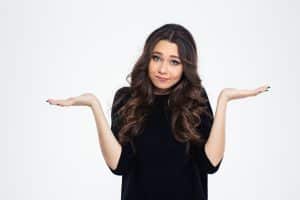 In most instances, when we're discussing prosthetic options for your smile after tooth loss, a lot of your decision is based on preference. When it comes to choosing dental bridges, while a decision is certainly based on whether or not you want one, it is also based on whether this device will actually work for your needs. You may qualify … or you may not. Do you know much about the determining factors? Find out more, so you can quickly add bridges to your list of possibilities or quickly mark them off as a potential option.
A Bridge Might Work If…
A dental bridge may work wonderfully for you if you are missing the right number of teeth and in the right setup. Here's what you need to know: A bridge will replace one tooth. It will replace two teeth. Or, it will replace three teeth. It will do so for teeth that are sitting together as neighbors. A bridge is also an option if you have healthy natural teeth surrounding that gap, on which we may permanently bond it.
A Bridge Will Not Work If…
First, as you have likely already realized, you will not be able to choose a dental bridge if you are missing more than three teeth. A bridge will also not work for you if you're missing the right amount of teeth but they are not all positioned next to each other in your smile. Now, it's also important to note that since your bridge will rely on healthy teeth for support (we call the remaining teeth that border your gap "abutment" or "anchor" teeth), then a bridge is not going to work for you if these teeth are not in good standing. Good news: You have many other options to choose from! See us soon to learn more.
Come In For A Tooth Replacement Consultation
Come see us soon for a consultation, so we can quickly restore your smile after tooth loss, ensuring it's as functional as it is beautiful! Learn more by scheduling a visit in Prairie Village, KS by calling Robert M Browne, DDS at (913) 901-8585.