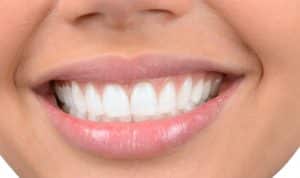 When you reach a point with your smile when you realize you're ready for cosmetic care, one of the biggest concerns you have is ending up with a stunning, beautiful smile … that looks real. Many patients share with us a fear that their smiles will be attractive but that they will also appear artificial, which is not necessarily an acceptable trade-off. You will be pleased to learn that you can expect natural looking results. "But how?" you may wonder to yourself. Worry no longer: We are here to answer that very question.
It's In The Design Details
First of all, it's important you realize that when it comes to cosmetic care, you're not receiving a universal, one-size-fits-all treatment. What you're getting is something that we have fully customized in every way to fit your smile and no one else's. As a result, the finished product is going to simply appear to be an extension of your smile.
It's About Picking The Right Treatment
If you feel your teeth look a bit too long and you end up with a full set of veneers that make your teeth appear even longer, you're not going to be too happy. Your smile will look unnatural and will not complement your face! One reason cosmetic care with our practice looks so natural? We very carefully and thoughtfully select the treatment (or treatments) that will best suit your smile.
We Use Lifelike Materials
When you leave metal and artificial looking materials out of the picture, it's easy to achieve a natural finish. The good news in dental care is that the advances in cosmetic care have proven exceptional. Translucent, customizable materials that mimic your natural tooth tissue make genuine-looking improvements easy!
Achieve Natural-Looking Cosmetic Care With Us
Come on in for a cosmetic consultation and care that will yield beautiful results that look like they're all your own. Learn more by scheduling a visit in Prairie Village, KS by calling Robert M Browne, DDS at (913) 901-8585.