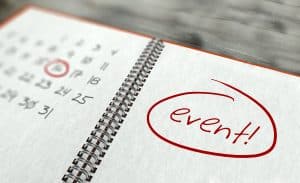 Are you always ready to lace up your walking shoes for a good cause? If so, you may need to stretch those legs and get ready for the Walk to Cure Lupus! It's happening soon, so call up your friends and write down the date in your planner.
About the Event
This is the Kansas City Superhero Walk with us to Cure Lupus event. It's a very long name for an event that is helping an even more important concern: Lupus. Join the community in taking a walk, while raising funds to work toward a cure.
Event Location
The event will take place at Corinth Shopping Center at the following location:
8221 Corinth Square
Prairie Village, KS 66208
Event Date and Time
This event will happen on Saturday, October 14, 2017 from 8:00am to 11:30am.
Further Information
Looking for more information? You may check out www.lupusresearch.org for details.
Call Us Soon To Set Up Your Next Appointment
Remember that all it takes to keep your smile healthy is keeping up with care at home, as well as checkups and cleanings with our team. Learn more by scheduling a visit in Prairie Village, KS by calling Robert M Browne, DDS at (913) 901-8585.