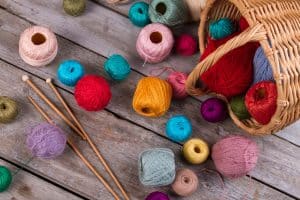 Are indie crafts your thing and you could spend endless hours perusing Etsy (and/or working on your own projects)? If so, you'll be so pleased to learn the 7th Annual Summer Swing is on its way. What's that mean? Well, it's essentially indie craft heaven in the Midwest. Learn more (and show up)!
About the Event
This event is being called the #1 Midwest indie craft fair, known as The Strawberry Swing. What can you expect? Well, it's taking place on the museum lawn, it will include vendor after vendor of all things made-by-hand, reclaimed, vintage, and the list goes on. Check out the goods, munch on food truck fare, bring the kids: It's fun for everyone.
Event Location
The fair will take place on the lawn of The Nelson-Atkins Museum of Art, located at:
4525 Oak Street
Kansas City, MO 64111
Event Date and Time
Mark August 6th on your calendar from 10:00am to 5:00pm!
Event Admission
The event is free. (Note: Museum parking is $10 for non-members).
More Information
To learn more, check out the event's website here.
Receive Essential Care At Our Practice
Don't forget to contact us for your cleanings and checkups every six months or so to keep your smile in exceptional health. Learn more by scheduling a visit in Prairie Village, KS by calling Robert M Browne, DDS at (913) 901-8585.