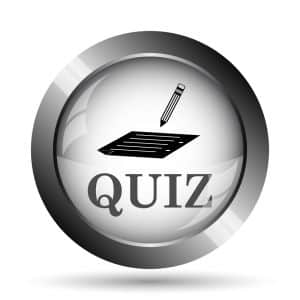 If you ever experience a cavity or damaged tooth, and you want your smile to continue looking lovely, chances are good you will end up with a lifelike restoration in place. Or, if you are hoping for a true smile makeover, veneers might become your selection. In such instances, your smile is soon to contain porcelain dental work that you'll need to care for! Are you sure about what this will entail? A little worried? Toss those fears aside and, instead, take our quiz (you will be happy you did).
Quiz Questions: True or False?
True or False: From crowns to veneers, the porcelain dental work in your smile is exceptionally fragile. As a result, it's important to be very careful and focus on eating soft foods with them in your smile.
True or False: Caring for porcelain requires special attention. You will no longer be able to use your usual brush, paste, etc. Instead, you'll need to find products formulated to cleanse porcelain.
True or False: Though it looks beautiful initially, porcelain is a high-staining material that will not look vibrant for very long. Therefore, you may require frequent replacements.
Quiz Answers
False. One of the reasons you can receive porcelain dental work without any concern is because it is a reliable and very durable material. You can go about your life without considering the work too much (simply continue caring for your smile) and without worrying about fragility.
False. You won't need to go out of your way. Instead, you'll need to do just what you usually do for your teeth and gums. Brush them, floss your smile, and remember that professional visits are still of the utmost importance.
False. Good news: Porcelain is a long-lasting, durable, and resilient substance. It's not going to stain quickly. If you keep it clean, it will look good for many years.
Gather New Details About Dental Hygiene During Visits
When you have questions about cleaning your smile and your dental work, remember to bring them up during your visits. Learn more by scheduling a visit in Prairie Village, KS by calling Robert M Browne, DDS at (913) 901-8585.