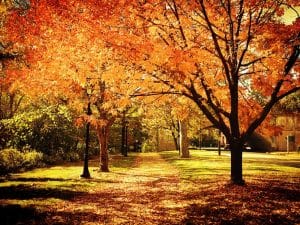 Are you feeling a little curious about the fall favorites that are on the horizon? Do you look forward to many of the sweet treats headed your way? However, when you consider the fact that foods like apples and pumpkins are an autumnal staple, are you unsure sure how it will all impact your oral health? Let us help you out with a speedy test of your knowledge!
True or False Questions
True or False: All natural pumpkin is very beneficial for your smile because it contains a variety of vitamins and minerals that protect gum health and strengthen dental tissue.
True or False: When you eat food that has pumpkin in it or celebrates fall with a pumpkin flavor, then you will get the benefits of the vitamins and minerals associated with this particular food.
True or False: As candy begins to line the shelves for upcoming holiday festivities, remember that they are all created equal and are all just as dangerous for your oral health.
Quiz Answers
True. When you're eating pumpkin in its natural state (without sugars, etc.) then you are doing a service to your oral health. Magnesium, zinc, vitamins A and C, and more will help keep your smile healthy!
False. Don't let terms like "pumpkin spice" fool you. If there's sugar or a bunch of other ingredients involved, you're not getting real pumpkin, so you're not reaping the benefits.
False. Sugar is never a good thing for your smile. However, remember that sticky and chewy candies that coat and stick to teeth are worse than those that quickly dissolve (like a piece of milk chocolate). Make thoughtful choices!
Protect Your Smile This Fall With Tips
Not sure how to navigate new seasons when it comes to making choices for your smile? Visit us soon for your cleaning, checkup, and advice! Learn more by scheduling a visit in Prairie Village, KS by calling Robert M Browne, DDS at (913) 901-8585.