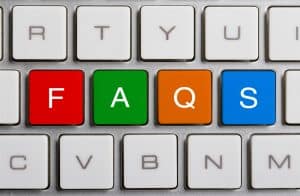 For nearly every treatment you can imagine, we end up hearing the following question: Am I too old? In most instances, you will discover that the answer in regard to your oral health needs, your smile goals, and our dental care services is, "No, you aren't too old." To help you better understand why age is rarely a factor, take time to consider our FAQs and responses, which shed light on what really impacts candidacy in most instances.
Frequently Asked Questions
Question: Am I too old to do something about the alignment of my smile? It's always been a little crooked but I am worried that it's too late to make it look better.
Answer: As long as your smile is healthy, you will be able to improve its alignment. We offer MTM Aligners to assist you in addressing the esthetic concerns you have, so your smile looks straight and approachable.
Question: Am I going to qualify for cosmetic care, so I can do something to make my smile prettier? Or, is that something that comes with an age limit?
Answer: Again, age has nothing to do with it! When you keep up with your dental care at home at at our practice, your smile remains healthy. Any adult smile that is healthy makes a good candidate for cosmetic improvements.
Question: Is it far too late to start taking care of my smile? I haven't done much to keep my smile healthy over the years, so I'm wondering if it is even worth attempting now that it's been such a long time.
Answer: It is never ever too late to get serious about dental care. Even when you require serious work to restore your smile, there is a pathway to get you there (and the sooner the better).
See Us Soon For A Smile Consultation
Schedule your consultation with us soon to learn more about ways to improve your smile, in addition to having your candidacy questions answered. Learn more by scheduling a visit in Prairie Village, KS by calling Robert M Browne, DDS at (913) 901-8585.