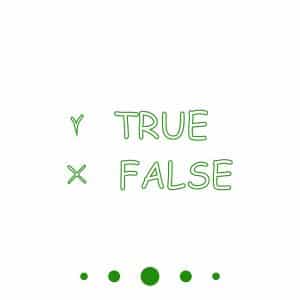 Do you do your best to keep your smile hidden because of smile spaces that cause you some embarrassment? Have you long been under the impression that there's not really anything to be done about this issue, unless you are willing to undergo treatment with a full set of traditional braces? You just might be surprised by how many effective options you have at your disposal! Gather up a bit of enlightenment on the topic with the help of our quick quiz.
Quiz Questions: True or False?
True or False: If you have spaces between many of your teeth, we can provide you with orthodontic treatment that can easily close the gaps without most people realizing you're undergoing treatment.
True or False: Patients dealing with a single smile space that they do not like may come to us for cosmetic dentistry.
True or False: Either porcelain veneers or dental bonding should do the trick when you're looking for a way to create the illusion that you no longer have a space between your teeth.
Quiz Answers
True. We offer MTM Clear Aligners. This is a system that shifts teeth into uniform alignment with the use of clear acrylic aligner trays. They're practically invisible and will take care of those spaces.
True. You will not require orthodontics in most instances if you're unhappy with one or just a handful of small smile spaces. Cosmetic care will usually address your concerns beautifully.
True. Veneers will allow you to customize your smile, which includes closing gaps. Bonding allows you to spot treat problems like gaps, filling one or multiple spaces.
Come In For Cosmetic Care To Close Spaces
Whatever you're dealing with in regard to smile spaces, we invite you to come in, so we may provide you with the appropriate treatment to unify your smile. Learn more by scheduling a visit in Prairie Village, KS by calling Robert M Browne, DDS at (913) 901-8585.