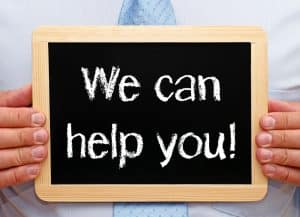 Dental offices don't run on the efforts of a single person. In a dental office, there are many people with important roles to play in making sure every patient visit runs smoothly. We are proud of our dental staff, and the dedication and talent each person has for a particular position. From the first smile at the front desk, to the caring cleaning provided to your teeth, to the handling of insurance and payments, our friendly dental office staff wants to make sure you look forward to each visit.

The Role Of A Dental Hygienist
Dental hygienists are licensed and registered professionals who help clean and care for your teeth and overall oral health. When you come for your scheduled checkups and cleanings, a hygienist will update your health history, and alert you when new health situations may impact your oral health. A hygienist gives your teeth an extra-through cleaning, and scrapes off tartar that may have accumulated since your last visit. Hygienists can perform other duties as well, and because they know your mouth so well, they also play a vital role in patient education.
The Role of An Office Manager
In many cases, an office manager works behind the scenes, rather than directly with each patient. An office manager often oversees office personnel and scheduling, and makes sure the office is fully staffed and that appointments flow smoothly. Depending on the size of an office, an office manager may help file insurance claims, or oversee their filing, and work with insurance companies and patients to make sure charges and payments are fully understood and properly made.
The Importance of YOU!
If you are not here as a patient, then there will not be much work for the office staff to do. Whether you have come for a preventive appointment made six months in advance, or for a targeted appointment to discuss a tooth issue or cosmetic concern, we are always glad to see you, and we will give you our full attention.
Our Dental Office Staff Is Here to Help!
At every appointment, our dental staff, hygienist, administrative assistant and everyone in the office is waiting to welcome you. We wouldn't be here without you! Learn more by scheduling a visit in Prairie Village, KS by calling Robert M Browne, DDS at (913) 901-8585.