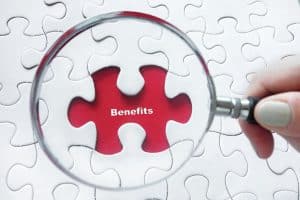 How do you feel about the way your smile looks? If you are unhappy but you feel like you're not someone who needs a full set of braces, you may wonder if there's a solution out there that will suit your needs. Or, you may assume you're simply stuck without an option. If you have not yet learned about MTM Aligners, you may find that they're just what you've been hoping for. They're most helpful for primarily cosmetic concerns! Discover a bit more by considering their major benefits.
Benefit #1: They're Nearly Impossible To See
Have you heard of "clear braces" systems that provide you with treatment through the use of clear aligner trays? This is one of them. If you're unfamiliar, your MTM Aligners will be made of smooth, clear plastic that's safe for everyday use. You'll slip the trays over your teeth and, thanks to their thin and clear finish, most people won't be able to see them. They will, however, shift teeth into alignment.
Benefit #2: You Can Avoid Unnecessary Treatment
As mentioned, you may be someone whose teeth are not perfectly aligned but for whom a set of traditional braces seems wholly unnecessary. Fortunately, MTM Aligners are crafted primarily for people with your unique needs. You will be able to get through treatment at an accelerated pace and without unnecessary brackets and wires.
Benefit #3: Treatment Won't Impact Your Daily Routine
Since you'll be wearing MTM Aligners, which are removable, you'll enjoy the added benefit of a life that doesn't change too much! You can take them off of your smile when you need to brush your teeth and to eat a meal. All in all, things will stay the same as you align your smile.
Achieve A Straight Smile With MTM Aligners
Talk with us about orthodontic care if you have a mild to moderate concern with your alignment. MTM Aligners might help! Learn more by scheduling a visit in Prairie Village, KS by calling Robert M Browne, DDS at (913) 901-8585.