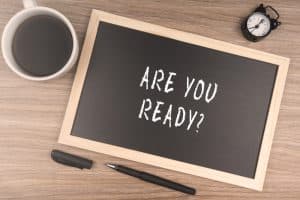 Are you ready for your dental cleaning? Have you chosen a special outfit and remembered to check the date and time, so you don't miss it? While the occasion certainly doesn't require any sort of thoughtful wardrobe choices, it does actually require you to make some mindful decisions in other areas. Allow us to help you out with protecting your teeth and gums by assisting you in making your cleaning experience easy to achieve.
Get Ready By Cleaning Those Teeth (And Gums)
Before your dental cleanings you should … you guessed it! … clean your teeth and gums. We like to see how well you clean your smile. We like examining and cleaning teeth that are already pre-cleaned so we're not first starting with a layer of debris. We also love knowing that we have courteous patients who are happy to do this before we see them! (So, we thank you in advance).
Check Your Calendar
Take a look at your calendar when you're getting ready for your dental cleaning. Do you have your next checkup and cleaning on the books just yet? It's important to do your best to space them out by approximately six months or so. As a result, instead of thinking about twice-annual visits as something to plan any time twice a year, we will see you consistently throughout your life for optimal care.
Sort Out The Details
One of the most wonderful tips you can receive when it comes to your dental cleaning is to get all the administrative stuff taken care of before you come in. Check in on your benefits, talk with your insurance company if you need to, speak with us about payment options, and fill out paperwork at home. That way, all you need to do is show up!
Come In For Your Cleaning
See us consistently for your twice-a-year dental cleanings, so you know you're doing your best to protect your teeth and gums, while maintaining a sparkling smile. Learn more by scheduling a visit in Prairie Village, KS by calling Robert M Browne, DDS at (913) 901-8585.