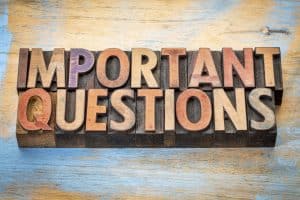 If you have diabetes, then there are some questions you should be thinking about. If you're unsure about any answers regarding your general health and how it applies to your oral health, remember that we are always more than pleased to help you sort out the details. As for some big picture ideas we hope you will take into consideration today and over the course of your life, you will find that they will help keep your smile on the up and up!
How Often Should I Receive Checkups And Cleanings?
It's important that you remember to think about this question. In some instances, particularly if you are taking excellent care of your smile and are managing your diabetes, we will be able to continue seeing you twice a year. However, we might suggest more frequent visits for checkups and cleanings, so we can ensure you avoid problems like decay and gum disease.
Am I Caring For My Smile Correctly?
Are you doing all that you can and that we suggest for your plaque removal and daily care? Don't forget to ask yourself how you're doing. If your habits become lax, you may be headed for trouble. However, if you brush and floss as we recommend, you can relax about your body's somewhat lowered ability to avoid infection and to heal (because you will have already prevented any possible oral health issue).
Is My Diabetes Under Control?
Check in with yourself by asking if your blood sugar is within the proper limits and your diabetes is under control. Remain in communication with your doctor so your overall health and your oral health benefit.
Talk With Us About Diabetes And Your Smile
Remember that coming in for professional care will assist you in maintaining a healthy, vibrant smile. Learn more by scheduling a visit in Prairie Village, KS by calling Robert M Browne, DDS at (913) 901-8585.