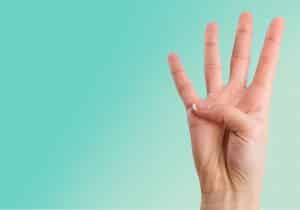 If you're looking through the cosmetic dentistry treatments we offer and you have a pretty good idea of what you're hoping to accomplish, which option catches your eye? If you're a patient looking for some way to remove tooth tissue to arrive at a more beautiful smile, dental contouring may offer benefits you're hoping to achieve. However, while you have a general understanding of what we accomplish with contouring, understanding specific changes we can make will help you more fully familiarize yourself. Consider some actual applications!
Rough Spots
One reason you may wish to receive dental contouring? If you have rough spots. This might mean you have a pointed spot on your tooth. Maybe you are experiencing a jagged tooth border. The surface of your teeth may be a bit pitted or un-smooth as the result of other textural concerns. In many cases, contouring may smooth them out.
Long Teeth
Have a tooth that looks long? As in, the others that surround it are of a shorter length, so this tooth in particular sticks out? We can shorten it with dental contouring, so your smile looks uniform.
Mild Overlapping
In some instances, you may have two teeth that should be flush, side-by-side neighbors. However, one overlaps the other. When the issue is quite mild, we may be able to remove the foremost tissue (just a bit) to create an improved appearance.
Awkward Shaping
If you feel that the shape of your tooth or teeth is strange and doesn't quite harmonize with your facial features, we may be able to gently re-shape them with dental contouring. See us for a consultation to learn more.
Schedule A Dental Contouring Consultation
If you're interested in a smile with improved symmetry, uniformity, or individually beautified teeth, speak with us about dental contouring and other cosmetic treatments. Learn more by scheduling a visit in Prairie Village, KS by calling Robert M Browne, DDS at (913) 901-8585.