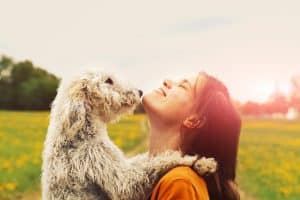 Do you often wish you could bring your pooch along with you to … well … just about everything? If so, you will be thrilled about the upcoming Doggie Dash event that is specially created just for pups and their owners!
About the Event
This is the Prairie Village 1st Annual Doggie Dash. It's a chance for you to bring your pup out to take part in a 3K run/walk that's open to you and your doggie. The event is being held by Prairie Village Animal Control in conjunction with the Prairie Village Police Department and will even include something to drink (and possibly some free treats)!
Event Location
The dash will take place at the following location:
7710 Mission Road
Prairie Village, KS 66208
Event Date and Time
Participate in this event on May 6th, 2017. The dash begins at 8am.
Event Admission
Admission is free but remember to register ahead of time! To receive free goodies, call 913-385-4631 to register by April 29th (or you may register on site on the day of the dash).
Contact Information
You may contact the Prairie Village Police Station at (913) 642-5151.
Maintain Healthy Teeth And Gums With Professional Care
Remember that in addition to your home brushing and flossing, you need dental cleanings and checkups with us, too! Learn more by scheduling a visit in Prairie Village, KS by calling Robert M Browne, DDS at (913) 901-8585.