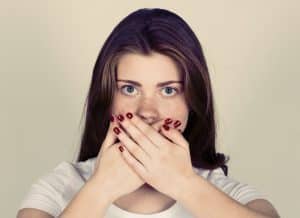 Did you once have a straight, beautifully aligned smile? Was your smile naturally this way? Did you receive orthodontic care but you no longer see the lovely grin you ended up with at the completion of your treatment? When teeth shift out of place (didn't realize this could happen, did you?), you can end up seeing a very different smile when you glance in the mirror. Fortunately, there is hope on the horizon with MTM clear aligners. Learn all about what's gone wrong and how to help your smile look better.
Wisdom Teeth
Did you know that if you have wisdom teeth requiring removal but you leave them in place, they can mess with your alignment? This is generally a concern when the teeth develop in such a way that as they grown in, they press against existing teeth. Remember, wisdom teeth removal can prevent this issue. However, when misalignment has already occurred, MTM clear aligners can shift visible teeth back into alignment, so your smile looks good again.
Neglecting Retainers
If you received orthodontic treatment in the past, chances are good that your teeth are no longer aligned because you didn't wear your retainers. This is a common tale! Teeth are in alignment but then migrate into some other organization that does not look as uniform and lovely. Fortunately, MTM clear aligners can take care of this problem, so you have the cosmetically sound smile you were so proud of.
How To Get Started
Simply call us to schedule a consultation to discuss your smile and possible treatment. That's all it takes!
Improve Your Smile's Appearance With Clear Aligners
By coming in to receive clear aligners, you can provide your smile with the minor shifting it needs to look uniform and straight! Learn more by scheduling a visit in Prairie Village, KS by calling Robert M Browne, DDS at (913) 901-8585.