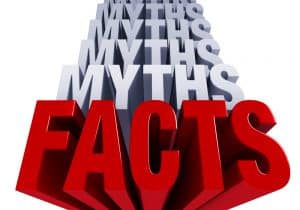 When you start delving into the world of essential minerals for your oral health, you will discover there is a lot of information out there. Rather than waste your time checking out literature online (which is either full of facts, full of lies, or full of both), it's better to get your questions answered from dental professionals (Translation: Come in for a visit!). For now, check out some helpful myths versus facts.
Myth Or Fact?
Myth: Fluoride is a dangerous, toxic mineral that you should not be using to clean your teeth, even though it's commonly included in many toothpastes.
Fact: Fluoride is perfectly safe for you and extremely beneficial, which is why we only suggest fluoridated toothpaste. It's a naturally occurring mineral, which is only toxic if you consume it is in very large doses (which can be said for many safe ingredients). It will help keep your teeth very strong, while preventing tooth decay.
Myth: Your children get enough fluoride from toothpaste, so there's no reason to worry about treatments or other sources for this mineral for good oral health.
Fact: Fluoridated toothpaste is essential, though it's generally not enough for kids. Try to give your kids water from the tap if your community fluoridates your water and come see us every six months for checkups, so we can make sure your children receive enough with the help of fluoride treatments.
Myth: As long as you take a multivitamin, you don't need to worry about how much calcium you're getting. A little bit every day will help protect your oral health by keeping teeth strong.
Fact: You need around 1,000mg every day, most of which should come from food, so check your vitamin, make necessary diet changes, and add a supplement if necessary.
Protect Smiles With The Right Minerals
Coming in for care will allow you to learn more about fluoride, calcium, and protecting your smile. Learn more by scheduling a visit in Prairie Village, KS by calling Robert M Browne, DDS at (913) 901-8585.