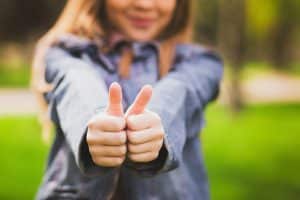 We know that you want to come in for your dental checkups and cleanings (and any other dental care you might need) but the issue of affordability might be a concern. Rather than assume you won't be able to make use of the dental treatments you need, we encourage you to communicate with us. We will be happy to talk you through your options, so we can help find a way to fit your oral health into your budget! Consider the steps we have taken to make sure all patients can enjoy keeping their smiles healthy without unnecessary strain.
Do We Accept Insurance, You Ask?
As a matter of fact, we do. Keep in mind that we do not accept HMOs but we will accept any other type of insurance. If you carry dental insurance, you will need to talk with the company that insures you regarding the particulars of dental care coverage for different treatments. Remember that different plans are unique, so figuring out options that fall within your particular plan is something you will need to determine by contacting a customer service representative.
Do We Accept Credit Cards, You Wonder?
We do! If you are interested in paying in cash or check, we will be perfectly happy to accept these forms of payment. We are also more than happy to take major credit cards. If you have a question about the details, simply give us a quick call.
Do We Offer Financing, You Inquire?
Yes, we offer financing. Maybe insurance doesn't offer the coverage you need. Perhaps you do not wish to pay out of pocket. If so, you may apply for CareCredit. This financing company (third party) makes receiving the dental care you need affordable with low monthly payments and impressive interest promotions.