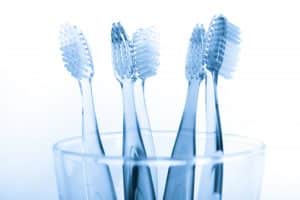 Do you find that when you think about your dental care, it seems like a pretty simple, straightforward thing that you just need to keep up with? However, do you find that the keeping up aspect of caring for your smile is what can become surprisingly difficult at times? If so, we are happy to shed light on a couple very simple yet very effective methods of making your care a whole lot easier.
Keep A List
There are just enough products and requirements for your dental care that can make it a little confusing to keep up with if you're not careful. As a result, we often tell our patients that keeping a running list can help a lot! Write out a list, keep up with the details, and you won't feel stressed about your dental care again! (Keeping the list on your phone or in a notepad you keep with you is even better):
Write out the products you need on a regular basis and update the list when you need something (such as a toothbrush, toothpaste, dental floss, mouthwash)
Write out whether or not you have talked with us to schedule your visits, so you remember to call
Schedule Like A Master
Much like we suggest for your dental care at home, we encourage you to get as organized as you can for your professional dental care, too. This is often a bit easier because you can get organized simply by calling and letting us set up visits for you. There's not a lot of guesswork involved. Tell us what times and dates work for you, and we can get your year planned out ahead of time!