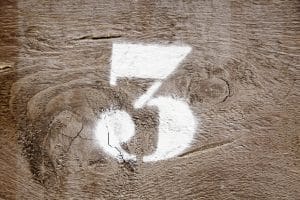 Are you hoping to spread some smile safeguarding joy this year as you sneak little gifts into stockings? Don't let your dental hygiene dreams fall flat! We have some helpful and easy suggestions for every member of your family.
For Young Brushers
Talk with the little one's parents first, of course, to find out if they already have a dedicated tooth fairy pillow. If not, this is a wonderful stocking stuffer! You may also look for the brightest, most exciting brushes, toothpaste, or other accessories in the dental hygiene aisle that are geared for kids. This is always a fun stocking stuffer (and oh-so-beneficial).
The Usual Hygiene Products
You would be surprised to learn what a relief it is for some to receive the usual dental hygiene products as stocking stuffers. Particularly for adults, this means one less trip to the drugstore for toothpaste, a toothbrush, or dental floss. It's also a fun way to feel good about hygiene. Looking at what's usually a regular old toothbrush and feeling the warmth of receiving a special gift can make brushing and flossing that much more enjoyable.
All Things Plaque-Removing
Think about what might help your loved one avoid plaque beyond the obvious: We know that sugarless chewing gum is helpful. We also know that water is essential, as is finding a way to floss and brush when away from home. Consider the following ideas for fun dental hygiene stocking stuffers:
A reusable, tote-able water bottle, so your loved one can always drink water and rinse when out and about.
Travel-size products, such as a toothbrush or toothpaste, dental floss or floss picks, or even a travel electric toothbrush if you're feeling fancy. Of course, everyone loves sugarless breath mints or a package of sugar-free gum!