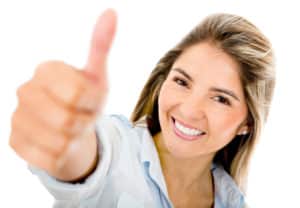 The good news is that we offer comprehensive services, which include the restorative treatments we offer. When you're in need of a repair for your smile, it's always reassuring, of course, to know that you can simply schedule a visit and come in (and that we will take care of the rest). However, when you're unsure about what to expect, you might find yourself feeling a little worried or antsy. Let's help you feel completely confident by giving you a brief yet informative rundown of all that we offer to fix your oral health when you need it.
Dental Fillings
When you experience a cavity, a dental filling is the appropriate restorative treatment to fix the damage. In addition to repairing your tooth, so it's whole again, a filling does more than just that. We use white fillings, removing decay and restoring the health of your tooth and the esthetic value of your tooth.
Root Canal Therapy
This is a restorative treatment that becomes essential when your tooth is infected or when serious trauma within your tooth is threatening its health. When other treatments fail to repair the problem, root canal therapy gives us the opportunity to remove the damaged pulp (tissue that lines the internal area of your tooth), so you can avoid tooth loss.
Dental Extractions
When restorative care cannot help you keep your tooth, you have another option. We can remove your tooth with an extraction and then replace it. It's the best way to protect your oral health, while guiding you toward a full smile free of problems.
Dental Crowns
A crown is a restorative treatment (an artificial tooth) we typically offer when you're dealing with damage or decay that is too extreme for the use of a dental filling.