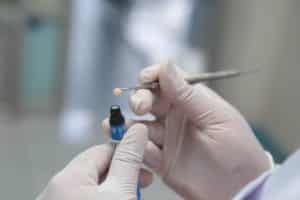 There is a simple answer to this question and that answer is yes. It may seem as if the only ways to improve your smile, besides whitening, are lengthy, expensive, invasive dental procedures. However, that's not true. If you are unhappy with the blemishes on your smile, or your smile has minor imperfections, there are easy treatments that can help improve your smile. Two of these treatments are dental bonding and contouring. These treatments can be requested and performed independently, or they can be used together for an easy and successful smile makeover.
Dental Bonding
Dental bonding is a quick, easy, painless, and affordable procedure that can improve a variety of smile imperfections. Such imperfections include:
A chipped tooth
Pitted teeth
Craze lines (tiny surface cracks in your enamel)
Stubborn stains
Internal discoloration
Gaps or spaces between teeth
Increasing the length of teeth
What Does Dental Bonding Consist of?
Dental bonding is the process of adding the same composite resin material used for white dental fillings to the surface of a single tooth or several teeth. The material is a mixture of plastic and glass and is naturally white, but can also be tinted to blend in with the color of the surrounding dentition. The bonding procedure is easy and consists of:
Preparing the tooth with a special etching solution that roughens the surface of your tooth so the bonding material adheres effectively.
Placing the bonding material onto the tooth.
Sculpting and shaping the material, if necessary.
Using a curing light to harden the material so it becomes a long-lasting and permanent part of the tooth.
Polishing the tooth so it matches the sheen of your enamel.
Bonding does not require anesthesia and up to three or more teeth can be bonded in one visit.