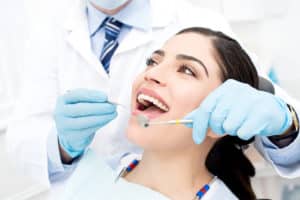 It's the most common form of dental treatment, and everyone should make the visit to their dentists on a regular basis. Either because or in spite of their popularity, checkups and cleanings are also the most frequently ignored dental treatment, which makes all other dental issues even more prevalent. As the most efficient way for preventing potentially disastrous oral health issues, checkups and cleanings are extremely important to your dental health.  
What Makes Checkups & Cleanings Important
While clean teeth are generally healthy teeth, issues like tooth decay and gum disease can still form between visits. Your checkup allows your dentist to spot the signs of such issues so you can receive treatment before your condition grows too severe. Otherwise, you may need extensive cosmetic or restorative treatment to restore your smile's beauty and good health.