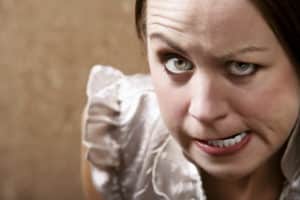 While it may look like an unfamiliar word, bruxism is just the medical term for grinding your teeth or clenching your jaw. Of course, most people have to do this in some form to eat everyday, but it becomes a medical issue when you begin to clench or grind your teeth unconsciously. Even so, as long as there are no severe negative side effects, there might not be much to worry about. As bruxism grows more intense, the side effects intensify in proportion. So, it's very important to keep an eye on any developments as they happen.
Bruxism Can Damage Your Teeth
Prolonged and severe bruxism can lead to damage on one or more of your teeth. This may come as a surprise to anyone who knows how strong their teeth are. However, teeth can only withstand so much. Especially at risk is the enamel of the tooth, or the outer layer. When this layer breaks down, your tooth can become more sensitive.
Bruxism Can Damage Your TMJ
TMJ stands for temporomandibular joint, which connects your jaw to your skull. If you are constantly grinding your teeth or clenching your jaw, that puts a lot of stress on the joint. It can wear down the cartilage to the point where you experience pain, popping, and headaches. If you have a problem in that specific joint, it's called TMJ disorder, and bruxism is one of the causes.
The Causes For Bruxism Are Often Psychological
While not always the case, often bruxism is the result of unaddressed anxiety or stress. Other psychological risk factors include hyperactivity, aggressive behavior, and sleep problems. If you are prone to these, adding in caffeine or tobacco or any other stimulant will increase your risk.
ABOUT YOUR PRAIRIE VILLAGE

, KS

DENTIST

:
With decades of professional dental care experience, native of Kansas City, Robert M Browne,DDS is proud to provide general, cosmetic, restorative, and prosthetic care to patients from Prairie Village and surrounding communities. To learn more or to schedule a visit with Dr. Browne, contact our office today at (913) 901-8585.