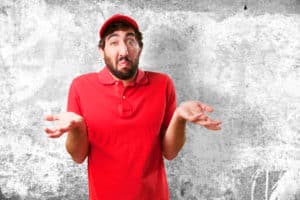 Your dentist can make short work of a cavity when you seek prompt treatment. If it is caught in time, your dentist can use a dental filling to restore your tooth. This is the most conservative method for taking care of your tooth after a cavity. Material is placed in the area of your tooth where infected material was removed. For larger cavities, your dentist will have to create a dental crown to place on the tooth. In the past, fillings were made from metal materials. However, composite resin has made it possible to have a less conspicuous treatment that can actually be more securely placed.
Advantages Of Composite Resin Dental Fillings
A composite resin dental filling has cosmetic and functional advantages over a metal filling. The resin can be matched to the color of your enamel, and avoid standing out on your tooth. The resin is also capable of bonding directly to your enamel. This is an important difference. Metal fillings can leave a sliver of space between the filling and the tooth, and this small space can be a welcome home to bacteria. Resin is also less likely to expand or constrict when reacting to temperature extremes.
Dental Bonding
Composite resin is useful for more than just restorative dental work. It can also be applied to teeth to cover up flaws like small cracks or chips, or to hide discoloration. This is a process known as dental bonding. Dental bonding can help a flawed tooth look healthy again, as well as to correct issues with shape or size.
ABOUT YOUR PRAIRIE VILLAGE

, KS

DENTIST

:
With decades of professional dental care experience, native of Kansas City, Robert M Browne, DDS is proud to provide general, cosmetic, restorative, and prosthetic care to patients from Prairie Village and surrounding communities. To learn more or to schedule a visit with Dr. Browne, contact our office today at (913) 901-8585.