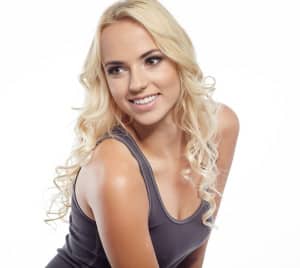 Teeth whitening is a popular procedure that can drastically improve the appearance of your smile. While over-the-counter whitening agents treat the stains that only sit on the surface of your teeth, the bleaching agents provided by your dentist can attack deeper stains in your enamel, for a more dramatic change. While bleaching is not optimal for every type of tooth discoloration, there are a range of cosmetic dentistry services that can grant you the white, vibrant smile that you seek.
At-Home Bleaching Provided By Your Dentist
Your dentist can provide a whitening solution that you can use in the comfort of your home. At-home whitening uses custom dental trays, and a special bleaching agent, to gradually whiten your teeth. Over the course of 10-14 days, the bleaching agent will break up the stains in your enamel, and restore your teeth to a healthier, brighter shade of white.
Dental Bonding Can Remedy Areas Of Discoloration
Although dental bonding is commonly considered a means for your dentist to fix a chipped or cracked tooth, it can also be used to cover a discolored tooth. A damaged tooth can sometimes respond to trauma by producing more dentin, which has a darker hue than enamel. Dental bonding can cover this changed color, and blend comfortably with your other teeth.
Porcelain Veneers
The color of your teeth can be affected by more than just stains. Physical damage, aging, even certain medications can affect their color. If your dentist feels that bleaching may not provide the improvements you desire, you could benefit from porcelain veneers. Veneers are shells that your dentist bonds over the enamel of your teeth. They are custom-designed to make your smile look radiant, healthy, and straight.
ABOUT YOUR PRAIRIE VILLAGE

, KS

DENTIST

:
With decades of professional dental care experience, native of Kansas City, Robert M Browne, DDS is proud to provide general, cosmetic, restorative, and prosthetic care to patients from Prairie Village and surrounding communities. To learn more or to schedule a visit with Dr. Browne, contact our office today at (913) 901-8585.