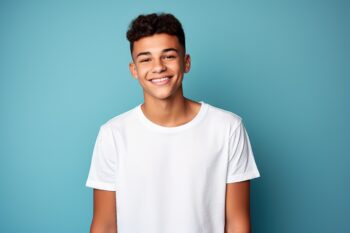 Finding out that you have a cavity can spur a recommitment to your oral health. While no one looks forward to damage in their smile, receiving a filling can make you reassess your daily habits and oral hygiene methods. Perhaps you make changes to your diet by minimizing sugary sweets and increasing vegetable intake. If you have not been attending regular cleanings, you may increase your checkup attendance to gain the benefits of preventive care. When you brush and floss your teeth each morning and evening, you remove the bacterial deposits that threaten the health of your smile's enamel. This protective layer protects the sensitive inner portions of your teeth and takes hundreds of pounds of pressure from your bite. Remember that we make no judgments when performing cleanings. The ability to give you a healthier smile is our number one priority!
At your Prairie Village, KS, dental practice, we stress the importance of fighting tooth decay before it can cause permanent damage to your smile. This means not waiting until painful symptoms appear to schedule a dental visit. By maintaining a regular checkup schedule, we create a dental record that quickly alerts us to any sudden changes in the appearance of your oral structures. This can lead to treating cavities before they grow large or catching gum disease in its early reversible stage. If you have not been to the dentist in the past year, give us a call at your earliest convenience!
What Causes Cavities?
When your teeth are healthy, their outer enamel layer protects them from bacteria that live within your mouth. This hardest material in the human body can take on serious pressure from your bite but is still susceptible to wear and tear. Failure to maintain consistent oral hygiene can allow plaque and tartar to take hold of the surface of your smile. These bacterial deposits give off an acidic byproduct that creates holes in your teeth. By attending cleanings regularly, we can detect cavities and provide fillings before they become worse.
Restoring Your Smile After Tooth Decay
When we detect a cavity, we will suggest removing all decaying material and placing a filling in that same visit. After clearing the foreign deposits from your tooth, we must reseal the outer layer to prevent future reinfection. When tooth decay becomes too severe for restoration with a simple filling, a dental crown can cover the entire visible portion of your injured tooth.
Talk With Your Prairie Village, KS, Dentist About Your Options To Treat A Cavity
Tooth decay does not have to leave a permanent mark on your smile. To learn more about how we prevent and treat the effects of tooth decay, contact our Prairie Village, KS dentist's office today at (913) 901-8585.