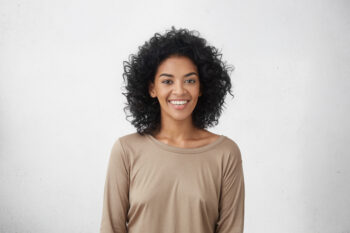 The best practices for maintaining a healthy smile preserve your oral tissues from the threat of gum disease and tooth decay. By combining your daily oral hygiene methods with regular trips to your dentist, you commit to removing bacterial deposits that form on the surface of your smile. Because oral bacteria are the primary cause of acidic wear to your enamel and irritation to your gums, cleaning them from your teeth is critical to a beautiful grin. When you attend your biannual exam, we can create an ongoing dental record that alerts us to any sudden changes in the appearance of your teeth. Once identified, we can take action and provide the most conservative restorative treatment possible to get your health back on track. If instead, you wait for painful symptoms to schedule a checkup, more costly procedures may be required that save less tissue than if you had checked in with us earlier.
At your Prairie Village, KS, dental practice, we suggest adopting a preventive attitude toward caring for your smile. This means being proactive instead of reactive against cavities. If it has been longer than you care to admit since your last visit, we want you to know we practice a judgment-free attitude toward reintroducing regular dental checkups.
How Bacterial Deposits Degrade Your Smile Quality
When your teeth are healthy, their protective enamel layer keeps out the thousands of bacterial strains that live in your mouth at any given moment. By brushing and flossing each morning and evening, you prevent bacteria from building into significant plaque deposits that sit on the surface of your teeth. However, if left alone, the growth of plaque produces an acidic waste product that wears your enamel permanently. Eventually, cavities form that can lead to tooth infections while destroying healthy dental tissue. Oral bacteria also irritate your gingival tissue and lead to the primary cause of missing teeth for adults today.
A Commitment To Oral Hygiene
When choosing a toothbrush for daily use, select one with bristles that are soft enough to protect your gums. Too vigorous of brushing or hard bristles can cause your gums to recede, harming your oral health while you're trying to protect it! You also benefit by choosing a toothpaste that contains fluoride for additional enamel support. By brushing with fluoride each day, the surface of your teeth remineralizes, helping you prevent cavities from building.
Talk To Your Prairie Village, KS, Dentist About Scheduling A Dental Checkup!
Taking care of your smile before it becomes damaged is the best way to enjoy a life of positive oral health. When you attend a checkup, we clean any bacteria and let you know if any active concerns appear. To learn more or to schedule a visit, please contact your Prairie Village, KS dentist's office at (913) 901-8585.