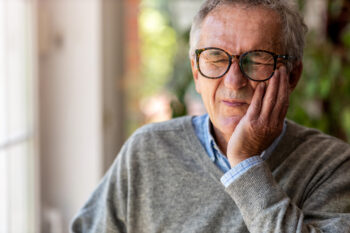 What should you expect when you learn that you need a tooth extracted? You can feel hesitant moving forward with receiving a tooth extraction, because this is a treatment that leaves you with a gap in your smile. What you should know is that the procedure will relieve problems with your tooth and benefit your oral health for years to come. One reason you may need this treatment is to treat a tooth that cannot be restored through root canal treatment. Another is that removal can prevent an infection from spreading beyond the tooth to the rest of your mouth. You can address problems with active pain and begin to plan complete restoration of the look of your smile at the same time! At your Prairie Village, KS dentist's office, we can make arrangements to carefully extract your tooth and then design a custom prosthetic to replace it.
When Your Dentist Recommends  Tooth Extraction
Total removal is an option for treatment when it becomes impossible to preserve a tooth in bad health. There are different health conditions that call for this procedure. A cavity can grow large enough that we suggest an extraction. A physical injury can compromise the majority of your healthy structure. Advanced gum disease can cause the tooth to become too loose to save. Sometimes a baby tooth does not fall out naturally and we must manually take it out. For whichever issue calls for this treatment, we will only suggest removing a tooth when there is no other way to preserve your smile. While it can be difficult to learn that your tooth cannot be saved, removal is the first step in restoring your oral health and preventing more serious future injury.
Scheduling The Restoration Of Your Missing Tooth
Whether the reason is physical injury, decay, or even gum disease, we will promptly plan the extraction of your tooth to optimize your oral health. We will discuss the proper method of extraction based upon what state it is in. When the treatment is over, we will discuss what options are available for restoring your smile. We can place a dental implant to support the function of your jaw and mimic your lost tooth roots. A dental crown can then be attached to the implant to restore your bite and the look of natural teeth. We also offer dental bridges that provide lifelike prosthesis designed specifically for your mouth.
Talk To Your Prairie Village, KS Dentist About Receiving A Tooth Extraction
Removing an injured tooth can be the first step in preserving your oral health. Our team is ready to meet with you and plan the restoration of your complete smile. For more information and to schedule a consultation, call your Prairie Village, KS dentist's office today at 913-901-8585.