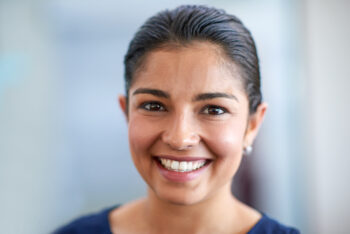 If you are not comfortable with your smile, it can be difficult to project confidence in social and professional environments. It can also be difficult for you to generally feel comfortable with how you look, as this tends to be one of our most prominent features. The good news is that dental flaws can be more easily fixed than you anticipate. At our Prairie Village, KS dentist's office, we can recommend treatment with porcelain veneers. Through the use of these restorations, we can actually take on many problems at one time, which means you can see significant improvements in a surprisingly short period even if you have several you would like to show off.
What Can You Expect Your Porcelain Veneers To Do For You?
By choosing to pursue cosmetic dentistry, you can make plans to take on different issues that make people self-conscious about the way they look. Porcelain veneers can be an effective approach to care, one that can make even significant concerns about smile flaws easier to resolve. We can recommend this kind of treatment to help you with discoloration; problems with teeth that are chipped, cracked, or worn; worries over spacing; and even trouble with teeth that are naturally the wrong shape or size. Thanks to the coverage provided by these restorations, we can help you achieve all of your goals in as little as one procedure!
Making Plans To Improve Your Appearance With Custom Veneers
At an initial appointment, we can take care to plan your care by measuring teeth, which will provide the information needed to create personalized restorations, and we can also perform preparatory work to prepare you for their placement. You will return for a follow-up visit that will see your veneers bonded in place. The bonding process is a permanent one, as this procedure is meant to have lasting value for your smile. Veneers are remarkably thin, which minimizes the need for preparatory work, but they are durable enough to maintain their look and general condition for many years.
Should I Consider Treatment With Lumineers?
By offering Lumineers to patients interested in cosmetic treatment, we can provide an approach to care that makes care even easier to pursue. These are slimmer alternatives to traditional veneers, which can reduce preparatory work and preserve more of your healthy enamel. These are also effective at taking on a range of issues, so they can provide all of the improvements you want to see!
Talk To Your Prairie Village, KS Dentist About Treatment With Veneers!
Through the use of porcelain veneers, we can help patients show off significant cosmetic improvements to their smile. For more information on how this service can benefit you, contact our Prairie Village, KS dentist's office today at 913-901-8585.