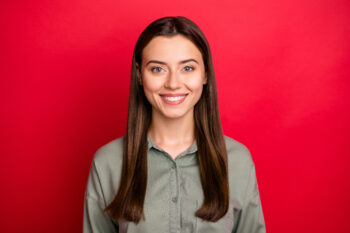 Are you worried about a lack of results from your own teeth whitening efforts? There are products available that can help you deal with embarrassing stains, but they can lack the potency to make meaningful improvements. As a result, you can still feel that your smile is not as attractive as it could be. Fortunately, you do not have to depend on these materials, as our Prairie Village, KS dentist's office can help you. We can prepare a personalized teeth whitening kit that you can use to fight discoloration in the comfort of your home. While our kits help people enjoy the kind of convenience store bought treatments offer, they contain more effective bleaching agents that can lead to more striking improvements.
Are You Bothered By Your Appearance Because Of Your Discolored Smile?
People can pick up stains from many different foods and drinks that they enjoy regularly. Even with an oral hygiene habit that prevents cavities and gum disease, particles from what you eat and drink can gather over time and make your smile appear less white. Fighting that buildup by brushing or using a store bought whitening treatment can help, but it can still fall short of delivering the results that you want to show off. When you look into cosmetic dental work offered by your dentist, you can learn about the effectiveness of a professional whitening kit!
Using A Professional Teeth Whitening Treatment Kit
Your teeth whitening kit will be specially prepared for your use at home. The kit contains potent bleaching materials that can fight even those stains that have settled and become difficult to effectively reach. Patients also receive trays that help with application. These trays are custom-made to ensure that they offer the appropriate fit. Over the course of ten to fourteen days of daily applications, you can steadily fight the buildup of stains and make your smile become progressively brighter.
What Else Can Cosmetic Dentistry Do For Your Appearance?
Different cosmetic dental services take on different problems with teeth that look unflattering. Sometimes, treatment is called for to address trouble with intrinsic discoloration, which refers to a problem within the tooth structure. We can address this through the placement of porcelain veneers or tooth bonding treatment. These services can also take care of worries over teeth that are misshapen, damaged, out of alignment, or otherwise flawed.
Talk To Your Prairie Village, KS Dentist About Treating Teeth Stains
Teeth stains can be embarrassing, but they can be effectively dealt with when you have access to the right treatment. Our practice can provide a personalized whitening kit for you to use at home, and we can offer additional treatment options to ensure you see the right results from your care. If you would like to find out more, please reach out to our Prairie Village, KS dentist's office at 913-901-8585.