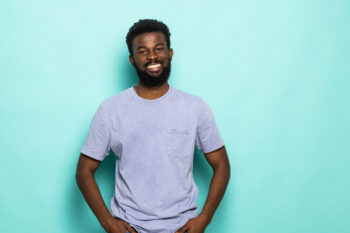 Discolored teeth are a source of embarrassment, one that causes many people to wish they could keep their smiles hidden from view. What you can find is that while there are many teeth whitening treatments available to you that offer to help, those that you find on the shelves of your local grocery store or pharmacy can fall short of providing the results that you want to show off. At our Prairie Village, KS dentist's office, we can offer a more effective solution, one that can lead to a welcome change in your smile as well as your confidence. We can offer this as well as other cosmetic services capable of taking on frustrating flaws.
Dental Discoloration Can Be Difficult To Address Without Help
Teeth stains that we pick up from an array of different foods and drinks can become a problem for us, as they can lead to embarrassment over a smile that appears dull, unhealthy, and unattractive. Do you find yourself hesitant to show off your smile because your enamel now appears dull or yellowed? If so, you can look at different options to help, including the option of talking to your dentist about professional teeth whitening treatment. By choosing cosmetic dentistry over a store bought treatment, you can have results that are more striking.
Using A Teeth Whitening Treatment To Fight Stains
A professional teeth whitening kit is capable of removing deeper and tougher stains that you can have a difficult time lifting with store bought alternative treatments. After ten to fourteen days of daily applications, this treatment solution can help you show off a smile that is many shades brighter than before. The applications are made easier thanks to custom trays that are provided to patients who take home these kits. They help you to evenly apply the whitening gels that you receive so that you can see the right improvements.
Dealing With Intrinsic Discoloration
One concern that we can have is with the problem of intrinsic discoloration. This refers to problems with discoloration within the tooth structure, something that can be harder to deal with through the use of whitening agents. Fortunately, this problem can still be dealt with through treatment. One approach involves the placement of porcelain veneers on teeth that are discolored. This can help make them appear whiter, and it can also help with any issues that concern their shape, size, and condition.
Talk To Your Prairie Village, KS Dentist About Dental Discoloration
Through the use of a teeth whitening treatment kit to address dental discoloration, you can fight embarrassing stains that have made you self-conscious about how you look. If you would like to find out more, please reach out to our Prairie Village, KS dentist's office at 913-901-8585.