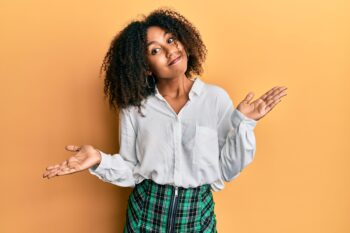 The choice to start orthodontic treatment means you begin a process that can lead to significant smile changes as well as improvements in your oral health. It can sometimes mean committing to treatment with an appliance that is fixed in place and difficult to ignore, but this is not the case for everyone. At our Prairie Village, KS dentist's office, we can talk to you about choosing Orthodontic Clear Aligners instead of metal braces to make your desired adjustments. What you gain from this is an approach to treatment that is less intrusive and conspicuous, as you will rely on a set of aligners that are made to be both hard to see and easy to remove.
You Can Enjoy A More Discreet Option For Orthodontic Work
There are different options available to individuals interested in fixing gaps, overlaps, and other problems associated with poor smile spacing. If you want to do something about an issue with malocclusion, you can look at different options for treatment. They include the option of using traditional metal braces, but they can also include another approach, one that relies instead on a less noticeable treatment approach. With Orthodontic Clear Aligners, you can move teeth with discreet appliances that are both hard for others to notice and easy for you to remove whenever they might be in your way.
Benefits Of Using Orthodontic Clear Aligners
By beginning treatment with clear aligners, you begin a process that can improve your appearance and positively change your bite function. The appliances that are used during your treatment are designed for your use after a careful review of your teeth and bite function are performed. Once you receive these appliances, you will wear each one in succession to gradually shift teeth into position. While you do so, you are free to remove these aligners so that they are not in your way whenever you want to eat or clean your teeth.
What Else Can You Do To Address Problems With Poor Teeth Spacing?
There are times when patients who want to correct alignment flaws can benefit from cosmetic dental work. Once we confirm that you are a good candidate, our practice can provide the option of making improvements with porcelain veneers. These restorations can cover up gaps and overlaps that make your smile appear asymmetrical, and they can also hide dental damage, discoloration, and other issues that might bother you. Because the work that goes into placing porcelain veneers can be completed in just two appointments, you can see the results you want in a surprisingly short time!
Talk To Your Prairie Village, KS Dentist About Using Clear Aligners To Straighten Your Smile
Through treatment to straighten your smile, you can take on an embarrassing cosmetic issue and also enjoy a real improvement in your dental health and bite function. If you wish to learn more about treatment with Orthodontic Clear Aligners, please reach out to our Prairie Village, KS dentist's office at 913-901-8585.