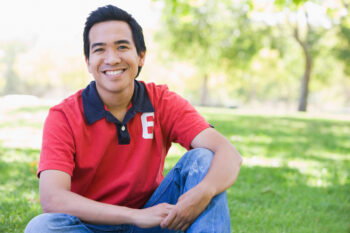 Your cavity treatment will be complete once a permanent restoration is in place to protect your tooth. This is necessary because dental decay will do irreversible harm once a cavity forms; without the support of a filling or crown, you would remain in a vulnerable state. At our Prairie Village, KS dentist's office, we can provide important services that fully resolve trouble with decay and other smile concerns. We are often able to restore a person's health and smile by providing a lifelike dental filling. The material used to make these restorations can actually match the look of your enamel and bond to it, which can create a lasting form of support for your appearance and well-being.
Why Your Cavity Treatment Includes The Placement Of A Restoration
Unfortunately, cavities do cause permanent damage to our teeth. As part of your restorative dental treatment, Dr. Browne will need to provide a restoration that remains in place to protect the structure and prevent complications that might affect your quality of life. When providing this kind of treatment, we can use materials that are capable of matching your enamel and providing lasting cosmetic benefits. After just one appointment, we can have a dental filling in place that offers the functional support you require as well as support to preserve your smile.
Placing A Dental Filling To Protect Your Tooth
Dental fillings made from composite resin can adhere directly to your tooth structure. That bond creates lasting support, and it helps ensure that the restoration will stay intact and keep bacteria from gathering between your restoration and enamel. The material is strong enough to hold up against the pressure generated when you bite, and when you chew, so it also prevents functional problems from occurring.
Using A Crown To Treat A More Severe Problem With Decay
There are times when we need to provide more protection than dental fillings are intended to give. In these situations, we can provide custom dental crowns, an alternative approach to cavity care as well as a means of fixing problems with physical injuries. They are placed over teeth, completely covering them above your gum line. With their placement, they provide long-term protection. We do have the option of placing a crown made with material that can match your enamel, so this treatment approach can also benefit your smile.
Talk To Your Prairie Village, KS Dentist About Treatment With A Dental Filling!
Through treatment with a lifelike dental filling, our practice can take care of your oral health and appearance after a cavity forms. To find out more about our restorative services, or to learn what else we can do for your smile, please reach out to our Prairie Village, KS dentist's office at 913-901-8585.