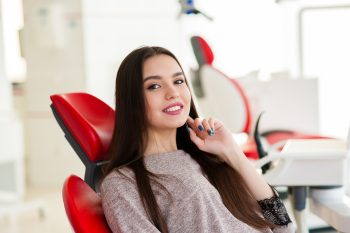 You may have several concerns when you learn that you need a dental crown to protect a tooth, especially when you have never received one before. What will the placement process be like? How will its presence impact your dental function? What will treatment do to your smile? At our Prairie Village, KS dentist's office, we can take care of your smile and dental health by placing a durable, carefully-made restoration that actually imitates the appearance of your health tooth. Because we can place lifelike crowns, we can provide positive treatment without negatively impacting your appearance or your well-being. Remember that we also provide preventive services that help you avoid the kind of troubles that call for restorative procedures!
Can I Really Receive A Crown That Will Not Hurt My Smile?
We use different types of dental crowns to take care of patients. Our choice to use a particular type will be influenced by how much functional support you need as well as by how its placement will affect your appearance. Both porcelain and zirconia are used to make restorations that we intend to use to preserve someone's smile, with zirconia offering more functional support. If you need a back tooth restored, we can use metal to provide more strength and durability, as these teeth absorb more bite pressure.
Making Plans To Restore Your Unhealthy Tooth
Our goal during restorative dental work is to provide lasting care with the most conservative treatment possible. When possible, we will provide care with a dental filling that only occupies a limited space. With that said, this is not always the right treatment approach, as you may have more damage that needs to be addressed than a filling can cover. In this scenario, we will carefully measure the tooth and perform preparatory work to ensure that your crown stays in place. After your custom restoration is ready, you will return to our practice so that it can be permanently set in place.
We Can Also Help You Avoid Difficulties That Call For Restorative Services
Remember that our practice is here to help you manage your oral health and avoid problems that require restorative dental services. Staying consistent with preventive care will provide important protection. Remember that even a minor issue that requires restorative dental work will leave you with permanent damage to your tooth structure.
Talk To Your Prairie Village, KS Dentist About Receiving A Lifelike Crown
Our practice can provide lifelike dental crowns that effectively preserve your smile while they also protect your oral health. Dr. Browne can meet with you to determine if a crown is necessary; if it is, we can take care to provide one that is specially made for you. For more information, reach out to our Prairie Village, KS dentist's office at 913-901-8585.