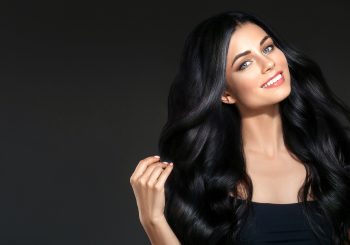 Generally speaking, people look into cosmetic dental work because they want to feel more comfortable with their smile. Of course, the path to feeling better about the way your teeth look will vary from one person to another. For some, the right approach will make changes to enamel color, while others are looking for a way to correct problems with tooth shape and size. There are also those who have several concerns that they want to resolve, and ideally with the most conservative treatment approach possible. People with varying concerns can find that porcelain veneers are effective at producing their desired outcomes. At our Prairie Village, KS dentist's office, we can meet with you to discuss the positive impact that this treatment can have, and we can also cover what you should expect from this approach to cosmetic care.
Can Veneers Improve Your Smile?
Many people who want to change the way they look can benefit from treatment with porcelain veneers. Through this one cosmetic procedure, we can take care of many different flaws. In fact, we can recommend this service to those who wish to do something about more than one esthetic concern. With veneers, we can take care to cover blemishes and general discoloration, hide damages, make teeth appear straighter, and even make positive changes to their size and shape.
What Will Treatment Involve?
A procedure with porcelain veneers will make positive changes by covering the front surfaces of teeth with custom shells. These restorations are slim enough to reduce the amount of preparatory work needed, but despite their slender size they can hold up against years of friction and preserve your improvements. Before you receive these restorations, we will perform a careful review of your smile to measure teeth and determine how to effectively cover them. Once they are ready to be put in place, you will return and have them permanently affixed.
Your Veneers Can Provide Long-Term Benefits
You can choose from several cosmetic dental services when you arrange treatment at our practice. While these options can all provide certain advantages, one thing to consider is how veneers are capable of standing up against more friction and pressure thanks to the strength of the enamel used to make them. To see the most benefit, keep up with good oral hygiene habits, and make sure that you continue to see your dentist for regular exams so that you can receive warnings about possible issues.
Talk To Your Prairie Village, KS Dentist's Office About Veneers
Through the placement of porcelain veneers, we can make many exciting changes to the way you look. As little as one cosmetic procedure may be all you need to see all of your smile improvement goals met, even if there are multiple changes you wish to make. To find out more, please call our Prairie Village, KS dentist's office at 913-901-8585.