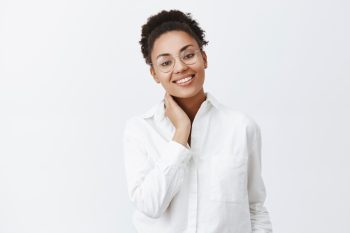 After you chip your tooth, you can lose confidence in your smile. Whenever you see that glaring flaw, you can fret over the way it seems to attract unwanted notice, and you can grow frustrated at how hard it is to hide from view. Does this mean you are stuck with a smile that makes you self-conscious? Through the right cosmetic dental procedure, you can put this issue behind you and once again feel comfortable with the way you look. At our Prairie Village, KS dentist's office, patients who experience dental damage can look into the advantages of conservative cosmetic treatment. The right procedure will carefully change a tooth's shape and size to hide a chip. We can also make sure that the tooth's overall shape, size, and color are a good match for your smile.
What Kind Of Procedure Will You Need For Your Chipped Tooth?
Through the right cosmetic procedure, we can cover up a chip while minimizing changes to your tooth structure. One solution is to perform tooth bonding and contouring work. The bonding process relies on composite resin, a substance that we can also use to provide lifelike dental fillings. When this procedure is performed, minor changes to the surface of your enamel can cover up damage, brighten your tooth, and make you happier with the way you look.
How Tooth Bonding And Contouring Can Improve Your Appearance
Tooth bonding and contouring are often performed together to give you renewed confidence in your smile. The contouring process can reshape a tooth to make it more even. In addition to smoothing out a chip, this work can reduce the size of a larger tooth, or it can make a jagged tooth more even. The bonding procedure will see your dentist apply a composite resin substance to your enamel to hide blemishing and superficial damage. This treatment can also make a tooth appear larger, or cover a small space between teeth.
Reviewing Other Treatment Options
When you hurt your tooth, you can find that there are many treatment options that are open to you. We do have the option of restoring your smile by capping damaged teeth with custom porcelain veneers. Veneers are slim shells that cover the fronts of your enamel to make changes to your appearance. If we find that a physical injury makes your tooth vulnerable to more harm, or that it affects your ability to bite and chew, we can recommend a dental crown to provide lasting protection.
Talk To Your Prairie Village, KS Dentist About Restoring Your Chipped Tooth
Through treatment to cover a chip in your tooth, Dr. Browne can renew your confidence in your smile while only making minimal changes to your enamel. To learn more, please contact our Prairie Village, KS dental office today at 913-901-8585.