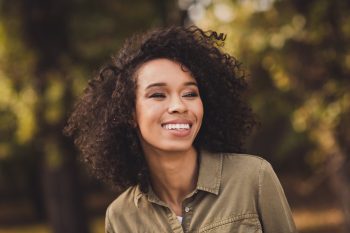 Has an issue with dental discoloration affected your confidence? Are you starting to feel like you will never be able to effectively address teeth stains? Enamel stains are a common issue that can negatively impact how many people feel about the way that they look. You can be alarmed that the problem is irreversible if you have tried store-bought whitening kits and only seen limited improvements. The good news is that your Prairie Village, KS dentist can recommend professional whitening treatment. Our approach to treating discoloration can deal with stains that have proven difficult to address. With the personalized whitening kit provided by your dentist, you can more effectively fight discoloration and show impressive smile improvements!
Teeth Stains Can Be Difficult To Remove On Your Own
When you rely on store bought products to deal with teeth stains, you can quickly grow frustrated by a lack of results. Over the counter whitening kits and whitening toothpastes can take care of recent enamel stains, but they can be less effective at removing the stains that have built up over time and settled in your enamel. The bleaching treatment that your dentist offers relies on stronger materials capable of safely and effectively ridding you of problems with teeth stains! Because we provide take-home whitening kits, we can make professional results surprisingly convenient!
Take Advantage Of Your Dentist's Professional Teeth Whitening Services
A customized take-home whitening kit from your dentist includes potent whitening gels and personalized trays you will use to apply the gels you receive. Over the span of ten to fourteen days, you will follow the directions provided and apply the whitening agents directly to your teeth. When your procedure is finished, you can be free of the blemishes and concerns with dull color that have made you self-conscious!
Other Cosmetic Treatments That Can Help You
It is possible for dental discoloration to stem from internal problems, rather than issues with stains. Addressing intrinsic discoloration can call for another treatment approach. Dr. Browne can discuss other cosmetic dental procedures with you if you have internal issues affecting your smile color. The benefit to moving forward with one of these procedures is that you can also address concerns with the shape, size, and even alignment of teeth! We can discuss treatment with porcelain veneers, or we can review the benefits of a tooth bonding and contouring procedure.
Discuss Your Concerns About Teeth Stains With Dr. Browne!
Dr. Browne is prepared to help patients who have become self-conscious about the color of their teeth. By using a take-home whitening kit, you can effectively fight the accumulation of stains making you feel less attractive! To learn more about this and other cosmetic treatments, please contact our Prairie Village, KS dental office today at 913-901-8585.