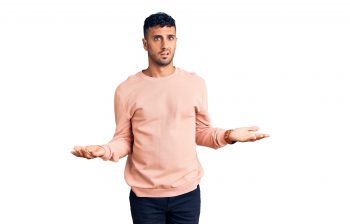 Should you be surprised by the way your smile has changed color over the years? When you consider how many foods and drinks are able to leave behind stains in our enamel that dulls our teeth, it can be easy to see how this problem occurs. Unfortunately, even those who do a good job brushing and flossing to keep their teeth cavity-free can fail to completely keep particles from these products from settling and causing discoloration. At our Prairie Village, KS dentist's office, we can offer a take-home whitening kit that helps you effectively fight discoloration. These kits include customized trays and advanced bleaching agents capable of removing stains that store bought products have a difficult time removing!
Are You Feeling Embarrassed Over Dull Or Discolored Teeth?
Many people grow embarrassed by noticeable discoloration. When you look back at earlier pictures of yourself and see how much brighter your teeth were, it can make you wince at how much you have changed. Discoloration can prematurely age you, and it can make your smile look less healthy. You can feel especially frustrated if you have tried to brighten your teeth with a store bought whitening treatment and only seen limited results. These products can remove surface stains, but they can fail to effectively remove the deeper issues with discoloration that concern you.
Take Home A Whitening Kit Created At Our Practice
At our practice, we provide patients with take-home whitening kits they can use at their leisure. When you come to collect your kit, you will receive advanced whitening agents as well as customized trays that make applying them easier. You can choose a time of day that works best for you and start applying the whitening gels to your teeth once a day. Patients can see their desired results in as little as ten to fourteen days of daily applications!
Discussing Your Other Cosmetic Treatment Options
You may be better served by an in-office cosmetic dental procedure than by a take-home whitening kit. People who have discoloration sometimes need to do something about problems that are not related to teeth stains. Internal problems that cause discoloration can call for treatment with porcelain veneers, or tooth bonding and contouring treatment. Both of these services help with discoloration as well as problems with teeth spacing, concerns about wear and tear, and other matters that affect the shape or size of teeth.
Talk To Your Prairie Village, KS Dentist About Teeth Whitening Treatment
Have you grown self-conscious about the color of your smile? If so, you can talk to Dr. Browne about taking home a customized whitening kit! To learn how this can help you, or to learn more about other cosmetic procedures that we offer, please contact our Prairie Village, KS dental office today at 913-901-8585.