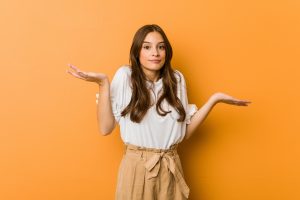 Chipped teeth can age your smile, make you appear generally less attractive and healthy, and even interfere with your dental function. While our teeth are protected by remarkably strong enamel, they can be hurt. When damage occurs, even in the form of relatively minor chips, teeth can actually become vulnerable to more damage. At our Prairie Village, KS dentist's office, we can examine your chipped tooth, or chipped teeth, and talk to you about how treatment can benefit you. With cosmetic dentistry, we can make conservative changes to your tooth structure to improve the way you look. If there are concerns about your oral health related to chipping, we can discuss your options for restorative dental work.
A Chipped Tooth Is Not A Problem To Ignore
Even if the chip seems slight, or difficult for others to see, you should have a dentist look at it to see what treatment they might recommend. Your concerns can grow quickly when a "minor" injury worsens, leaving you with more noticeable dental damage or problems with an infection! After a review, you can learn how serious the harm to your enamel is, and what your treatment options include.
Using A Dental Crown To Restore Your Chipped Tooth
If your dentist is worried about the tooth's health, or if you struggle to confidently bite down on the tooth, a dental crown can be recommended for your treatment. Crowns are dental restorations that completely cover a tooth above the gum line. Your crown will be personally made to restore your tooth. With its custom design, it will comfortably fit and stay secure through years of supporting your bite. To restore your smile and oral health, we can recommend treatment with a tooth-colored crown.
Can A Cosmetic Treatment Restore My Tooth?
More than one cosmetic dental procedure is capable of restoring a tooth that is visibly damaged. Tooth bonding and contouring work takes care of flaws by reshaping teeth and covering them with a durable resin substance. With a porcelain veneer, we can cover damage and other flaws with a custom shell that covers the front of your tooth. While more work is involved in the veneer restoration and placement process than in tooth bonding and contouring, this work can provide more durable results.
Talk To Dr. Browne About Restoring Your Chipped Tooth
If your tooth is chipped, talk to Dr. Browne to learn how it can be restored! We offer multiple services that are capable of restoring a tooth's shape, size, and color after damage. If you would like to learn more about this treatment, or about any other services that we offer, please contact our Prairie Village, KS dental office today by calling us at 913-901-8585.