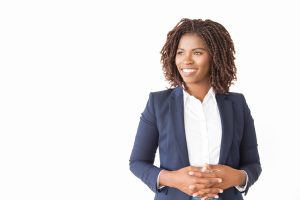 You have seen your smile grow duller and duller over time, and you are ready to do something about it. While there are an assortment of teeth whitening products available for you to pick up at your local grocery store or pharmacy, you can feel less than impressed with the results that they deliver. To see more significant smile changes, talk to your Prairie Village, KS dentist about professional teeth whitening treatment! With professional whitening agents, it will be easier for you to remove embarrassing or tough stains that make you unhappy with the way you appear. This is just one of several cosmetic dental procedures that Dr. Browne provides; if you have other concerns about your smile, we can discuss your options for care!
How Do You Feel About The Color Of Your Smile?
As teeth stains gather on your enamel, the color of your smile can dull. This can make your smile less attractive and give it a less healthy appearance. Even if you are doing a good job of preventing cavities and avoiding issues that require restorative dental work, discolored teeth can give people doubts about your oral health. Rather than simply accepting the embarrassment of dental discoloration, you can make plans to effectively fight stains with a professional whitening procedure.
Arranging  Your Professional Whitening Treatment
Dr. Browne can prepare a customized whitening kit for you to use in the comfort of your own home. The kit will provide you with advanced whitening agents capable of removing tough stains, and it will include whitening trays that make the application of those agents easier. Each day for approximately ten to fourteen days, you will apply the whitening agents to the surfaces of your teeth to fight the stains that have gathered up. The bleaching gels provided to you will gradually break apart these stains and give you a brighter smile to show off!
Should You Consider Other Cosmetic Treatments?
There is more to cosmetic dentistry than fighting discoloration! Our in-office cosmetic services can help patients who are bothered by dental damage, problems with the shape or size of teeth, and even concerns about poor alignment. Porcelain veneers cap teeth to hide flaws. While these restorations require less preparatory work than dental crowns, they are able to provide significant cosmetic improvements. For those who are affected by poor smile alignment, we can discuss treatment with Orthodontic Clear Aligners Clear Aligners to discreetly shift teeth into their proper positions.
Discuss Teeth Whitening Treatment With Dr. Browne!
Dr. Browne is happy to meet with patients who have concerns about the color of their teeth. By starting daily treatments with a customized whitening kit, you can fight the buildup of enamel stains that have hurt your confidence and appearance. To find out more, contact our Prairie Village, KS dental office today at 913-901-8585.