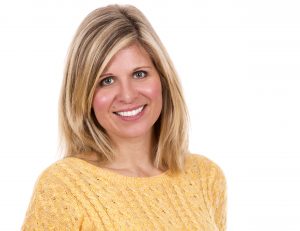 When your tooth requires more protection than your dentist can give it with a dental filling, a dental crown will have to be put in place. Crowns require more preparatory work than fillings, and they also take up more space. What you gain from having a crown placed is protection for teeth that are hurt by significant damage or advanced cavities. At our Prairie Village, KS dentist's office, we can take care of your smile by placing a dental crown that actually imitates the appearance of your healthy enamel. Because we can do this, we can make sure that a serious dental problem is resolved without changing the way you look!
The Right Crown Can Restore Your Tooth Without Changing Your Smile
Any time a patient needs to have a dental crown put in place over a tooth, we will carefully measure that tooth and make sure that their restoration is an ideal fit. Custom crowns can be counted on to remain in place comfortably, and they can effectively contribute to your bite function. When it is appropriate to do so, we can recommend that you have a tooth-colored crown made from porcelain, or one made with harder zirconia, put in place. These materials actually imitate the color and texture of healthy enamel so that they do not look out of place when they are sit over teeth!
Receiving Your Tooth-Colored Crown
Before determining what should be done to restore your tooth, Dr. Browne will closely study its condition. If you have a serious tooth injury or an advanced cavity that needs to be treated, you may need to undergo root canal therapy before a restoration is placed. When you are ready to receive a dental crown, your tooth will be measured, then preliminary work will be done to make space for the restoration. A trusted dental lab will be tasked with making a crown based around the measurements taken of your tooth. In addition to making sure that your crown is the right shape and size, we can do a color match to ensure that it looks right when in place with its neighbors. Once the crown is ready, you will return to our practice to have it put in place.
Count On Your Dentist's Support If You Want To Preserve Your Appearance And Oral Health
While patients can count on our office when they need to restore a problem tooth, remember that we are also here to help you prevent oral health issues. At regular dental exams, your teeth will be closely checked for any problems that might demand care. Cavities that are caught in time will not require crowns. What will instead happen is your dentist will restore the tooth by removing decay and placing a dental filling.
Talk To Dr. Browne About Receiving A Tooth-Colored Dental Crown
Dr. Browne is prepared to restore your smile by placing a custom, tooth-colored crown over a problem tooth. To learn more about the benefits of this or other restorative treatments, contact our Prairie Village, KS dental office today at 913-901-8585.