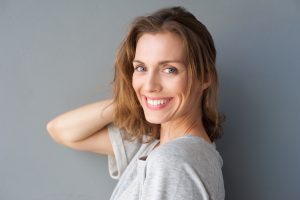 If you want to maintain your best smile over time, you should think about more than just what you can do to avoid cavities. Gradual changes in the color and condition of your teeth can lead to a loss of confidence in the way you look. When flaws worsen over time, they can build to a point where you feel the need to seek out cosmetic dental work to feel comfortable with your smile again. Our Prairie Village, KS dentist's office can provide several services capable of making significant improvements to the way you look. We can also help you stay on track with smile care during your regular dental exams.
A Change In Your Diet May Be Needed To Avoid Teeth Stains
Is better brushing enough to keep your smile white over time? While oral hygiene does help clear away the particles that stain teeth, a routine that keeps you safe against cavities can still fail to protect you against a gradual change in your smile color. To avoid teeth stains, look at ways to change your diet. The beverages you drink can make it hard to keep your teeth white. Caffeinated drinks like coffee, tea, and soda are all capable of leaving particles behind on your enamel that dull your smile. You also have to worry about dark and color-rich foods, as well as other dark liquids like red wine. Moderation can help preserve the color of your smile. If you are already bothered by discoloration, a professional whitening treatment can be beneficial.
Are You Causing Wear And Tear By Grinding Your Teeth?
You may be slowly hurting your smile by grinding and clenching your teeth while you sleep. This problem, known as bruxism, is one that you should discuss with your dentist. A custom appliance can be designed to give your teeth protection throughout the night. In addition to causing cosmetic problems, the building friction from grinding and chewing can lead to damage serious enough to require restorative dental work!
Enjoy Meaningful Smile Changes When You Undergo Cosmetic Treatment
Through the right cosmetic procedure, you can see results that continue to fill you with confidence over time. One thing to do is ask your dentist about porcelain veneers. When veneers are used to restore a person's appearance, they can address discoloration, dental damage, and problems with teeth that are naturally misshapen. As slim as they are, veneers are able to provide long-term benefits because they can withstand years of friction created when you bite and chew food.
Talk To Your Prairie Village, KS Dentist About Your Smile Concerns
Have you started to feel unhappy with your smile? If you have, you can talk about your concerns, and learn about treatment options, with Dr. Browne! To find out more, please contact our Prairie Village, KS dental office today at 913-901-8585.