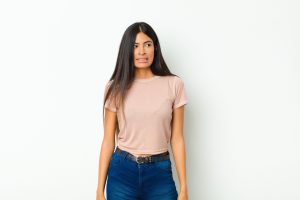 While people can worry about the impact that bruxism, or nightly teeth grinding, is having on their life, they may be slow to realize that the problem is something to bring up with their dentist. Unfortunately, ignoring this issue can let it grow worse as time passes, and that can lead to difficulties with chronic pain as well as damage that alters your smile! At our Prairie Village, KS dentist's office, individuals who are grinding their teeth at night can discuss treatment. A custom oral appliance will allow you to protect your smile while you sleep, and avoid future issues with wear and tear. If necessary, we can also provide the appropriate cosmetic dental work if you worry about the impact sleep apnea has already had.
Do You Grind Your Teeth During The Night?
It can be hard to consciously stop a teeth grinding problem on your own, as you can reflexively clench or grind your jaw while you are asleep. If you are doing so, you can experience problems with jaw and facial stiffness, pain and sensitivity in your teeth, and even issues with head and neck pain. You may also notice that your teeth appear flattened or worn down. This can make them look older, and it can be a problem for their health.
How Bruxism Leads To Dental Damage
In time, you can wear down your teeth badly enough to cause chips and cracks that must be treated through restorative dentistry. The physical damage may need to be addressed with dental crowns, as the harm could be serious enough to impact your oral health in a significant way. Even if the problems you face do not affect your oral health, they can still be a concern for your smile, which can motivate you to learn more about cosmetic dental work.
Discussing Treatment Options With Your Dentist
With a custom oral appliance, we can keep your teeth safe from frequent grinding. Putting it in at night will keep your smile safe so that you no longer have to wake up with pain or sensitivity, and can stop worrying about enamel damage. If you have already noticed changes in your enamel, we can review the benefits of porcelain veneers or dental bonding to help change your smile. These approaches rely on conservative cosmetic work to hide wear and tear, discoloration, and even problems with chips and cracks in enamel. If necessary, restorative dentistry can be discussed, too.
Talk To Dr. Browne About Your Teeth Grinding Struggles
Dr. Browne is ready to help patients who are struggling with the effects of bruxism. If you think nightly teeth grinding or clenching has become a problem, we can help! To learn more, contact our Prairie Village, KS dental office today at 913-901-8585.