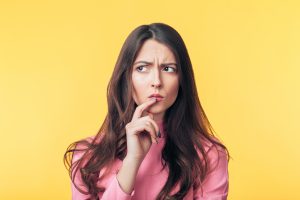 It is understood that dental fillings and dental crowns will need to be durable. After all, they can be put through rigorous pressure whenever you bite and chew – if they are going to last, they need to be strong enough to absorb those pressures over many years. Your Prairie Village, KS dentist's office can provide you with restorative dental work that offers long-term support for teeth. With that said, you can make sure your filling or crown stays safe by practicing good preventive dental care after your treatment. Like your tooth enamel, your restorations can be negatively affected by poor oral hygiene, and by excess wear and tear.
Dental Restorations Can Provide Long-Term Support
Dental restorations must remain in place permanently after a tooth has been treated for a cavity. This protection ensures that you can bite and chew without having to avoid a restored tooth, and it can keep you safe against a potential infection. A dental crown will actually provide permanent bite support in the place of a tooth, as it provides total coverage above the gum line. While you can be comforted by the knowledge that your tooth is supported, remember that the right habits can play a big part in how easy it is to preserve your healthy smile with or without restorations in place.
When Is A Dental Restoration Necessary?
Dental fillings and crowns are often provided for patients when they undergo treatment for dental decay. With that said, dental crowns are also used to treat teeth that have been injured. A chip or crack in a tooth can leave it vulnerable to problems, so permanent support is often required. If the damage is less serious, it may be possible to use cosmetic dental work to restore the tooth instead.
Are You Worried About An Older Filling Or Crown? Tell Your Dentist
If you have an older dental filling or dental crown that no longer seems secure, it should be cause for concern. Restorations can sometimes wear down prematurely if a person practices poor oral hygiene, if they grind their teeth, or if they have a habit of chewing on hard surfaces. By placing a new restoration, your dentist can make sure that your tooth remains safe in the future.
Your Prairie Village, KS Dentist's Office Provides Modern Dental Fillings And Crowns
Dr. Browne has helped many patients take care of their teeth when they required restorative dental work. For issues like tooth decay and physical damage, we can provide lifelike dental fillings and dental crowns that provide lasting protection for your smile and dental health. This is in addition to providing the kinds of preventive services that help people avoid troubles with decay! To find out more about our practice, and how we can help you, call our Prairie Village, KS dentist's office at 913-901-8585.