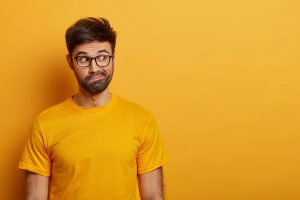 When tooth decay builds to the point that a cavity forms, you will be left with permanent dental damage. What does this mean for your tooth – and your smile – in the long term? Will the tooth be weakened, and will its appearance be changed? How can you make sure that this problem does not cause lasting consequences? The goal when performing restorative dental work is to make sure that a tooth is both healthy and protected against future problems. In situations where a tooth can be successfully restored with a dental filling, our Prairie Village, KS dentist's office can provide this care with minimal changes to your tooth structure. A modern filling can imitate the appearance of your enamel, and it can provide long-term protection by bonding directly to your tooth!
Cavities Permanently Damage Teeth When They Form
It is important to stay diligent about your oral health if you want to protect your smile. While slight amounts of decay can be repaired by our teeth, a cavity does more harm than we can recover from naturally. What this means is that the tissues destroyed by your cavity will be permanently damaged. With this in mind, it is important to provide treatment that includes a restoration that is strong enough to stay in place through years of pressure from biting and chewing.
Modern Dental Fillings Can Bond Directly To A Tooth
Our practice uses dental fillings that are made from a composite resin substance. Because we provide this instead of metal restorations, we can see to it that your cavity is restored without changing your appearance. The resin material is also beneficial because it is biocompatible. This feature means that your restoration will actually bond with your tooth, keeping it securely in place over many years.
Is A Dental Filling Always Used During Cavity Treatment?
A dental filling is a conservative solution to tooth decay, but it is not always an appropriate response to a cavity. Larger cavities can require more support, which is why it is sometimes necessary to take care of your smile with a dental crown. There are multiple materials used to craft custom crowns, including lifelike materials like porcelain. If the tooth has become infected before treatment, a root canal procedure can precede work to cover the tooth with a crown.
Your Prairie Village, KS Dentist Can Restore Teeth With Attractive And Durable Fillings
Your Prairie Village, KS dentist's office is prepared to restore your smile with a durable, attractive dental filling. Fillings provide lasting protection for teeth while also taking care to preserve your appearance. Dr. Browne is proud to provide our community with access to modern care that can benefit a person's smile and dental health. To find out more, call our Prairie Village, KS dentist's office at 913-901-8585.