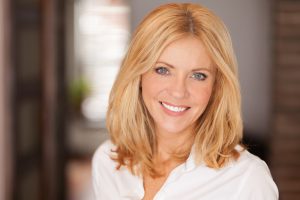 Will you have to arrange restorative dental work after you next routine dental checkup? By staying consistent with dental exams and daily care, you can keep your teeth safe against decay. However, if there is a cavity affecting your smile, you can be happy to know that your Prairie Village, KS dentist can restore your oral health with a dental filling that closely matches the appearance of your enamel. In addition to being a good cosmetic match for your surrounding tooth structure, your filling can provide lasting support by bonding directly with your enamel. This can ensure that the filling remains in place over the years even as you continually put pressure on a tooth by biting and chewing food.
Cavities Do Permanent Damage To Teeth
There are many reasons to be concerned about the effects of tooth decay. One thing to keep in mind is that when a cavity forms, the damage to your tooth structure will be permanent, meaning there is nothing you can do to naturally grow back the enamel that you lose. This is why it is important to receive a restoration that is durable in addition to being attractive. You can be happy to know that our tooth-colored fillings are designed to provide permanent support, which means they can deliver years of important protection for your tooth.
What To Expect From The Filling You Receive
The dental fillings we provide are made from a composite resin material that can also be used in cosmetic dental work. The substance is a good visual match for your healthy enamel, so it can be naturally camouflaged by your surrounding tooth. You can be happy to see just how discreet this restoration is – even if the filling is in a prominent space, it can be hard for other people to notice that you have had restorative work done. The bonding process that affixes your filling to your tooth can keep it in place without issue for many years, so you will not have to worry about it becoming loose and exposing your tooth to harm.
We Can Also Use Tooth-Colored Dental Crowns To Restore Teeth
In some cases, patients will need more support than a dental filling can responsibly provide. Situations like this can call for a larger restoration. We use dental crowns to restore teeth after root canal treatment, injury, or any other situation where there is harm to a tooth. The crown provides total coverage above your gum line, and takes up the task of biting and chewing so that your vulnerable tooth stays safe.
Your Prairie Village, KS Dentist Can Provide You With A Modern Dental Filling
At our Prairie Village, KS dentist's office, patients who are worried about their appearance after cavity treatment can be happy to know that we use modern, tooth-colored dental fillings. To find out more about these restorations, or to learn more about our approach to cavity care, please call Dr. Browne's dental office in Prairie Village, KS today at 913-901-8585.