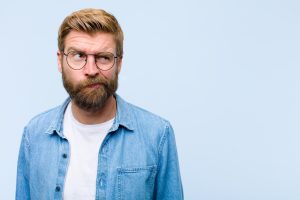 There are many cosmetic dental procedures that your Prairie Village, KS dentist can offer to help you feel more confident in the way you look. If you choose a bonding and contouring procedure, you can address many different esthetic concerns with a treatment that can often be completed in just one visit! Of course, before you commit to this particular approach, you may want to confirm that it can help you achieve your goals for smile improvement. A procedure can effectively help you hide discoloration, cover dental damages and wear and tear, and may even be able to cover up problems with your alignment. If your dentist evaluates your smile and feels that you might benefit from a different treatment approach, we can talk to you about your other options.
Bonding And Contouring Can Help With Many Different Smile Concerns
Bonding and contouring procedures have been beneficial for people with a variety of concerns about their appearance. It can be a useful procedure for you if you have teeth that look misshapen, chipped, cracked, or generally worn down. Your treatment can also make teeth that appear discolored look brighter. Depending on the severity of your spacing issues, bonding and contouring work may be able to hide gaps or overlaps that make your smile appear asymmetrical or uneven.
What Will My Procedure Involve?
The two components of a bonding and contouring procedure can help you see meaningful results in as little as one visit. Contouring work reshapes teeth, and reduces the sizes of teeth that appear too large. The bonding process can hide visible damages, brighten teeth, and address gaps and overlaps. Because this approach to cosmetic care does not call for the creation and placement of permanent restorations, it can minimize the actual changes to your tooth structure. It can also provide results in surprisingly little time – for many people, a treatment can be finished in just one appointment.
Reviewing All Of Your Options For Improving Your Smile
Like bonding and contouring work, treatment that involves the use of porcelain veneers can help you improve the appearance of teeth affected by discoloration, wear and tear, and issues concerning shape, size, and alignment. This approach does call for the use of restorations. With that said, your restorations only cover the fronts of teeth, and they can offer more durable improvements than bonding and contouring treatment. If your dentist is concerned about the degree of spacing problems affecting you, orthodontic work may be recommended over bonding and contouring work. We can provide Orthodontic Clear Aligners Clear Aligners, discreet aligners that focus on moving your front teeth in order to deliver faster results.
Talk To Your Prairie Village, KS Dentist About Bonding And Contouring Work
At our Prairie Village, KS dentist's office, patients who are ready to make improvements to their smile can find out about the benefits of a bonding and contouring procedure. Through bonding and contouring work, we can help you make exciting changes to the way you look! To find out more, contact our Prairie Village, KS dental office today at 913-901-8585.