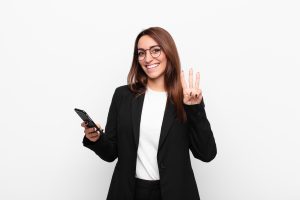 When you are experiencing symptoms of a tooth infection, you should take them seriously. This problem can announce itself in several unpleasant ways. You may find that your tooth is sensitive to the point where any hot, cold, or sweet foods or drinks irritate it. You can also experience persistent discomfort, even when you are not putting pressure on your tooth. Over time, an infection can do increasing harm to your tooth – if too much damage occurs, it may not be possible to save it! With this in mind, you should make a trip to the dentist a priority if you think something is wrong. At our Prairie Village, KS dentist's office, we can provide root canal treatment to stop an infection and restore the health of a problem tooth.
1. An Infected Tooth Is At Risk For Being Lost
An infection occurs when bacteria manage to infiltrate the inner chamber of your tooth, known as your pulp. Those bacteria can continue to spread by traveling through the roots of teeth, which can lead to additional problems with your health. If the problem is not addressed in time, your dentist may have no option left but to extract the tooth. If this happens, our practice can work with you on planning prosthetic treatment. We can place a dental bridge or make arrangements to restore your smile with an implant-held restoration.
2. Treating An Infected Tooth Can Put A Stop To Pain Or Sensitivity
If you have an infected tooth, the discomfort can make it hard for you to bite and chew food. You can experience heightened sensitivity, and it can even leave you in pain when you are not biting and chewing. The sooner you have work done to restore the health of a tooth, the sooner you can stop living with the discomfort linked to your infection. After taking care of the tooth's health, we can provide you with a custom dental crown, which can help you return to better biting and chewing.
3. A Restoration After Treatment Can Preserve Your Smile
The restoration that you receive can protect your tooth so that you no longer have to worry about problems with your bite. Improving your bite function can do more than just make meals easier, as that correction can also make you less vulnerable to TMJ disorder. If the tooth in question is in a more visible area, we can use lifelike materials to ensure that your dental crown is a good cosmetic match.
Your Prairie Village, KS Dentist Can Restore Your Infected Tooth
At our Prairie Village, KS dentist's office, individuals who are experiencing pain from an infected tooth can reach out to us for restorative treatment. To learn how Dr. Browne can take care of your tooth, or to discuss any other matter related to your dental health, contact our Prairie Village, KS dental office today at 913-901-8585.