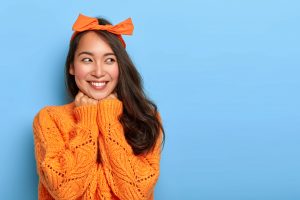 Many people feel frustrated by the way they look when they smile. While some individuals have a variety of serious concerns, you may have certain relatively minor flaws that intrude on your overall confidence. At our Prairie Village, KS dental practice, we have experience working with people who want significant changes, as well as those who are interested in taking care of specific issues that are making them self-conscious. If you have pointed changes you wish to make, we can offer precise improvements through a bonding and contouring procedure. This work can lead to meaningful results in as little as one appointment, making this a convenient and exciting way to improve your smile!
We Can Target Specific Issues That Hurt The Quality Of Your Smile
Through dental bonding and contouring work, we can make sure that problem teeth look more attractive by improving their shape, size, and color. We are also able to cover up injuries, or problems connected to wear and tear. By carefully reshaping a tooth, and hiding flaws through the application of a composite resin material, we can eliminate the flaws that demand undue attention when you are smiling. As a result, you can begin to feel more confident in the overall quality of your appearance!
Bonding And Contouring Work Can Lead To Improvements Without Requiring Permanent Restorations
Dental bonding and contouring work makes smile corrections possible without requiring the placement of any permanent restorations. Instead of covering a tooth with a dental crown, or affixing a veneer to its front, we carefully adjust the shape and size of a tooth by removing precise amounts of dental material. We can then cover up flaws like discoloration or damage, close space between teeth, or add size to a tooth through a bonding procedure. This minimizes the overall change required for your tooth structure, and it makes improvements possible in a shorter time period.
Creating A Plan To Enjoy Fantastic Smile Improvements!
At our practice, we are prepared to help patients see amazing changes when they want to improve the way they look. Porcelain veneers can be effective for people who want to make big changes to multiple teeth, as they completely cover the issues that might be hurting your smile. Their durable construction can ensure that your improvements are long-lasting. We are also prepared to help people who want to fight teeth stains by offering professional whitening treatments. This approach is ideal for any individual who feels that teeth stains have created problems for their appearance over time, and those who want to see more improvements than store bought whiteners can offer.
Talk To Dr. Browne About Your Interest In Bonding And Contouring Work
At our Prairie Village, KS dental office, we are prepared to help patients see great improvements to their appearance through cosmetic work! Our dental bonding and contouring work can help you see remarkable improvements, as we carefully target and correct the specific flaws that make you self-conscious. To learn more, or to schedule your appointment with Dr. Browne, contact our office today at (913) 901-8585.