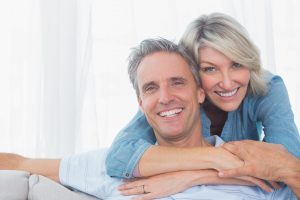 Would you choose to live with unsightly teeth stains? The agents that gather on a person's enamel, leading to a dull or discolored smile, can be unwelcome, but hard to actually remove. While your daily oral care habits allow you to remove stains that sit on the surface of teeth, you can find it difficult to take care of stains that have already settled. As part of our cosmetic dental services, our Prairie Village, KS dental practice can offer a professional whitening kit that leads to noticeable results! The take-home kit that we can provide includes powerful whitening agents that remove tough stains, a special tray to make the application of these gels easy for you.
Tough Teeth Stains Can Be Difficult To Treat With Store Bought Whitening Products
Store bought whitening kits and whitening toothpastes can give you the means to more effectively fight stains on the surface of your teeth. However, you can still encounter a frustrating problem – stains that have already settled can continue to dull your smile! With our prescription-strength whitening gels, you can take care of the stain deposits that have already settled in your enamel. These materials also oxidize the underlying tooth structure for even more noticeable changes.
Taking Home A Professional Whitening Procedure
Your whitening kit includes both a potent bleaching agent, and trays that are custom-made to fit your teeth. These materials make it easy for you to take care of your smile on a daily basis, and steadily improve your appearance. By following the instructions provided by your dentist, you can find that after ten to fourteen days you have a remarkably brighter smile!
The Right Cosmetic Treatment Can Have A Great Effect On Your Smile
Should you take home a professional whitening kit, or look into a cosmetic dental procedure that we can perform at our practice? Bonding and contouring work is capable of improving the shape, size, and color of unsightly teeth in as little as one appointment, so you can take care of glaring flaws in a short time. You can also see great improvements with porcelain veneers, which are carefully constructed shells your dentist can affix to the front of teeth. Our practice can also offer a gum contouring procedure – this can make your teeth appear longer, and address problems with bulky or uneven tissues.
Talk To Dr. Browne About Dealing With Your Teeth Stains
If you are ready to see real improvements to your smile, talk to Dr. Browne about taking home a professional whitening kit! The kits we provide include custom trays for your teeth, and whitening gels that can address stains you have struggled to deal with in the past. To learn more or to schedule a visit with Dr. Browne, contact our office today at (913) 901-8585.